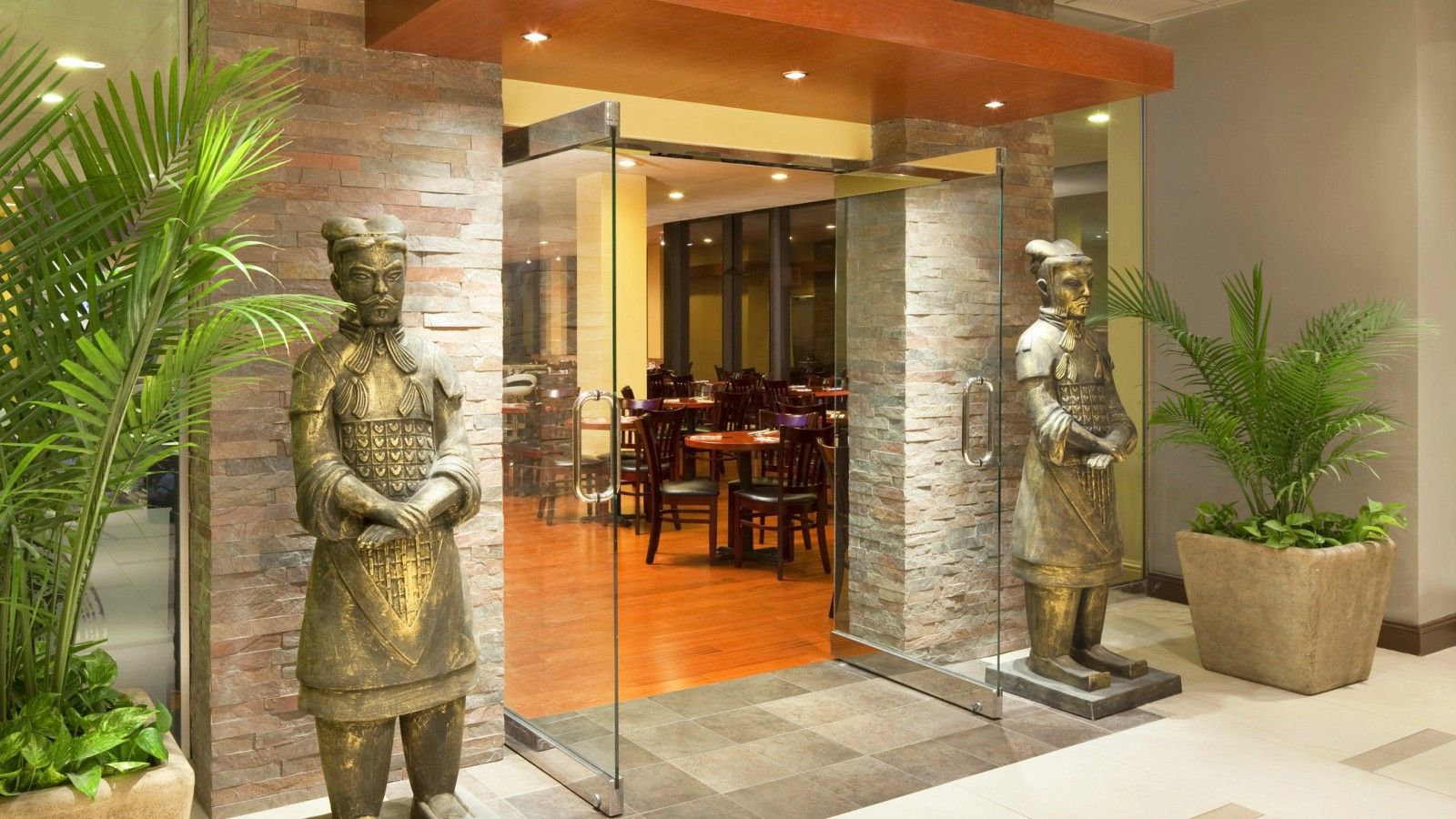 Sang Kee Noodle House
Located in the newly reimagined lobby of Sheraton Philadelphia University City Hotel, the Sang Kee Noodle House is a casually chic Asian bistro and bar, serving delicious Chinese and Asian cuisine for breakfast, lunch and dinner. A Philly favorite with locations in Chinatown and Wynnewood, this restaurant offers authentic noodle dishes, rice bowls, Vietnamese Pho, and traditional entrees and starters like Peking Duck and spicy Kung Pao shrimp with peanuts. The crunchy lettuce wraps are delicious. Enjoy cocktails and appetizers in the lounge and enjoy the warm, contemporary ambiance. Visit our website for dining menus & more information.
Hours:
Sunday - Thursday | 6:30 AM - 10:30 PM
Friday and Saturday | 6:30 AM - 11:30 PM
Restaurants in Center City Philadelphia & University City
White Dog Café pulses with the energy of our university neighborhood, pairing good food with social activism. Using seasonal, local ingredients and supporting sustainable farming, White Dog Café offers a conscious menu with soups, salads, sandwiches and grilled entrees that include steak, chicken, and fish. The café is involved with dozens of local and global causes and encourages diners to dig in.
Pod Restaurant serves delicious Pan-Asian cuisine in downtown Philadelphia. Open for lunch and dinner, Pod Restaurant offers dim sum, soups, salads, sandwiches, grilled specialties, and stir-fry entrees and vegetarian dishes.